On my desk sits a copy of Trillions: How a Band of Wall Street Renegades Invented the Index Fund and Changed Finance Forever by Robin Wigglesworth (Penguin).

It's a fantastic book that tells the story of the inventors of the index fund, including Jack Bogle, founder of Vanguard. I like the book so much that I have given a copy to every member of the Stockspot team.

In it, Wigglesworth highlights what made Bogle and Vanguard so great. It was their unwavering championing of retail investors through the promotion of cost-effective financial products: index funds and ETFs.

These products were offered to retail clients for a fraction of the cost traditional Wall Street brokers were charging at the time. What made them great was that they would routinely outperform their glitzier, and pricier, Manhattan rivals.

Retail investors could expect to receive from Vanguard products that were easy to understand and easy to invest in. All without any conflicts of interest.

So, it was to my shock that I read Vanguard's submission to the recent Quality of Advice Review.

In their submission Vanguard are seeking to carve out a role for themselves as product issuers and at the same time, product advisers. That is, they want clients to come to them for financial advice and they then want to recommend Vanguard products.

From my reading it appears that Vanguard wants to lower the compliance framework. This will allow Vanguard to offer potentially conflicted advice in a vertically integrated product offering.

I have nothing against Vanguard. I love their products so much that we recommend some of their funds to Stockspot clients. However we also recommend products from other issuers when we believe they are in our clients' best interest.

What I take exception to is vertical integration pre and post banking royal commission. It is a topic Stockspot has covered extensively for years now.

What we don't want to see is an environment where retail investors are 'guided' into a Vanguard product, by a Vanguard adviser, when there are better products out there.

Financial advisers must remain independent from the product issuers. It makes no sense to now allow big corporations to become their own financial advisers. This undoes all the hard work of the banking royal commission.

Listed investment companies (LICs) had their commissions banned as it caused a conflict of interest. It was leading advice providers to recommend a product that clearly had inferior performance or was not in the best interests of their clients.

If Vanguard is worried about the cost of advice (as per their submission) then changing the rules as they have suggested does nothing for affordability. It just masks the true cost of receiving advice.

Vertically integrated advice allows product sales to masquerade as advice and make it impossible for consumers to determine whose interest their adviser is acting for. Again, this would further reduce trust in the industry.

Oddly, Vanguard has also called for a watering down of the Code of Ethics that was developed by the Financial Adviser Standards and Ethics Authority (FASEA). It is hard to see how this would be in the interests of retail investors. If financial advisers have to adhere to a code of ethics, big corporations should too.

This is something the financial industry as a whole has worked so hard to get away from. It is a reason why best interest duty, the safe harbour steps and Code of Ethics were introduced.

As an industry we all want to ensure that Australians have access to affordable and quality personal financial advice. This might come from a financial adviser, a wealth manager or even robo-adviser. It shouldn't, however, come from an investment fund issuer who is recommending their own products under the guise of financial advice.

All personal financial advice should require that the best interest duty, safe harbour steps and Code of Ethics are being met.

This I am sure is even something Jack Bogle and the original Vanguard founders would agree with.

Showing 1 to 10 of 375 expert feeds:
| | |
| --- | --- |
| Read the latest news and white papers. Get the FS Advice Weekly Newsletter. | |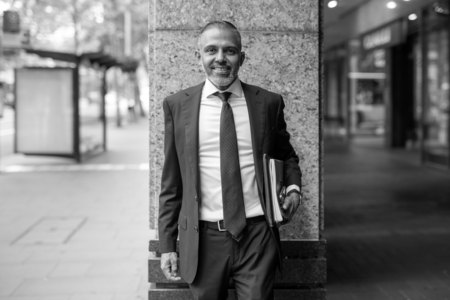 STEPHEN PERERA
MANAGING DIRECTOR
PERERA CROWTHER FINANCIAL SERVICES PTY LTD
The advice industry is poised to turn the corner in 2022. Leading a major association and his own practice, Perera Crowther Financial Services founder Sam Perera is confident advisers will finally have their watershed moment. Karren Vergara writes.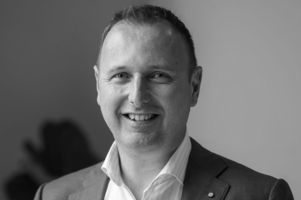 We've seen FORO - the Fear of Running Out - raise its head in the past couple of years, especially during COVID-19. FORO is a very real issue in retirement ...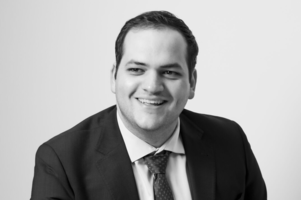 One of the critical steps in purchasing a company that holds an AFSL or ACL is ensuring that the licence does what you need it to do and carries no major ...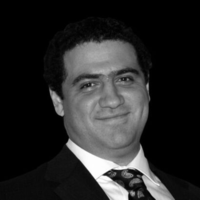 Lifespan Financial Planning chief executive Eugene Ardino pens an open letter to Anthony Albanese and Scott Morrison on behalf of the financial advice ...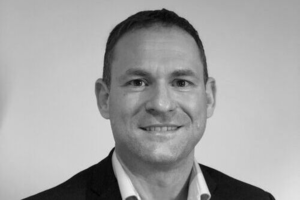 Right now, we are on the cusp of a once in a generation adjustment as the world moves from low inflation and low interest rates to high inflation and ...
Is the government's review of adviser professional standards too little, too late?